Welcome to Costa del Sol
The Costa del Sol stretches along 161 km of the Mediterranean coastline of Málaga province and is one of Spain's most popular tourist destinations in the world. Why? Because of its beautiful weather and over 300 days of sun a year. Any time of year is good for visiting this area that provides activities for everyone, miles of good quality beaches, natural parks, lush golf courses, theme parks, marinas such as Puerto Banús and welcoming villages with their own identities and traditions. All of this coupled with a fantastic all-year-round weather and climate that rarely is lower than 15ºC or 54ºF, and with a warm, friendly and genuinely Spanish environment, as well as cosmopolitan. The Costa del Sol is home to over 154 different nationalities and has become the largest expat community in Spain.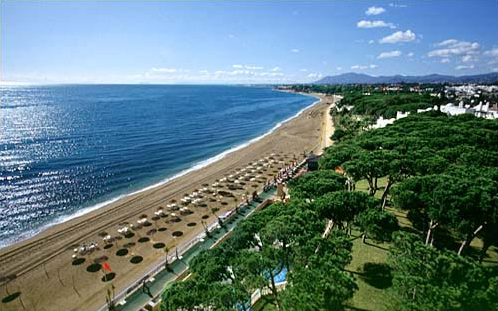 Find out about the different aspects of life and places in the Costa del Sol
Visiting the province of Málaga and the Costa del Sol is meeting with beautiful landscapes, the good food and the hospitality of its people, and a tourist offer virtually unlimited, but also its rich cultural heritage, stunning coastlines and inland towns. We'll help you to choose your preferred area where to find after your Dream Home.
In this link that belongs to the Spanish National Agency of Tourism, you will find in your own language all kinds of information not only of the Costa del Sol, but of throughout Spain. This link will be of good help in finding out the different aspects of the populations and areas that are of your interest:
Spanish National Agency of Tourism
Furthermore, we attach a Costa del Sol map, so you can use it as a reference and to orientate you on the locations of the properties we will send you.