Schooling & Education
Education Law
Education for children in Spain is compulsory from the ages of 6 to 16, with primary education (primaria) lasting six years, followed by four years of compulsory secondary education (E.S.O.), at the end of which a Certificate of Education is received. Schooling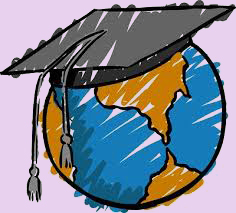 The main points of the education law in Spain are as follows:
School is compulsory and free of charge for all children from age six to age sixteen.

The system includes levels of education adapted to suit students with special needs.

All students receive basic vocational training in secondary education.

Religious instruction is available but optional.

Special systems exist for artistic education and language learning.
The law also determines that education authorities must promote the integration of foreign pupils and develop specific programs in mainstream schools for those that do not have a good grasp of the Spanish language. "Bridge" classes provide facilities for students to study Spanish before joining an ordinary class, however all teaching in mainstream schools is delivered in Spanish.
School Timings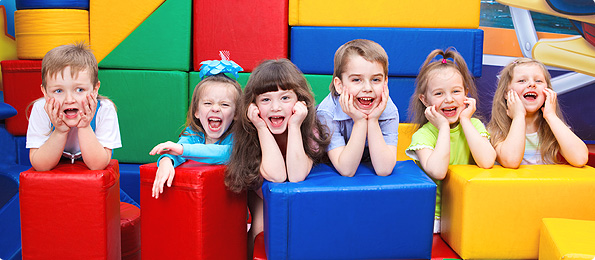 Timings will vary from one region to another and will be affected also by what a child is studying, their level and their particular school. So, the following should be treated as a guideline that needs checking carefully when you investigate a particular school:
The school year is divided into three terms with a long summer holiday break of almost three months:
Winter term (September to December)

Spring term (January to Easter).

Summer term (After Easter to late June).
The school day for primary schools can vary but is normally from 09.00 – 14.00 and 15.00 – 17.00.
For ESO or Bachillerato, the school day is usually from 08.00 – 15.00 or 08.30 – 14.00 and 15.30 - 17.30 (1-2 days a week).
Ages in the Spanish School System
Kindergarten (0-3 years)

Pre-Scholar/infantil (3-6 years)

Primary ( 6 -12 years)

E.S.O (12 - 16 years)

Bachillerato /

Ciclos formativos de Grado Medio

(16 - 18 years)

University (Diplomatura 3 years) /

Ciclos Formativos de Grado Superior

( 18 - 21 + years)

University (Licenciatura 4 years) /

University Post Degree ( 2 years)

( 18 - 21 + years)
State, Private and International Schools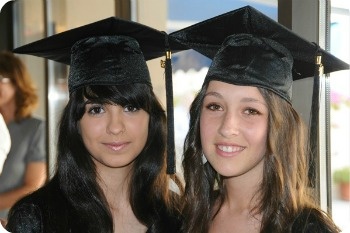 Spain has privately-owned and state schools. Some of the private schools are funded by the state (concertados). Fees in state schools are lower than in private schools. State school education is free, although in some autonomous regions books and materials must be paid for. Once a child enters primary school (primaria), vouchers (bonos) may be available to help pay for books.
State Spanish Schools
Spanish state education is open to all EU citizens and is free from pre-school to 18.
You'll be expected to pay for books, stationery, extra-curricular activities, and in general for food.
Villages and suburbs have their own nursery and primary schools, but secondary schools have a larger catchment area.
The catchment area is all-important - if you're set on a particular school, make sure you look for a home in the right area.
Around 30% of Spain's school children go to a private school. These are fee paying and offer a lower student/teacher ratio than state schools.
International Schools
The most popular choice for expats, with several in the area to choose from.

Some teach exclusively in English, others in English and Spanish.

Most are members of the National Association of British Schools in Spain (NABSS).

British schools usually follow the UK curriculum and offer GCSEs, A/S and A levels. Many also now offer the internationally - recognized International Baccalaureate Diploma as an alternative to A levels.

Class sizes are small and the atmosphere is relaxed.

In this type of school is often given great importance to the development of students' creativity.

Normally provide a greater number of extracurricular activities.

All international schools are fee paying. Fees vary from school to school.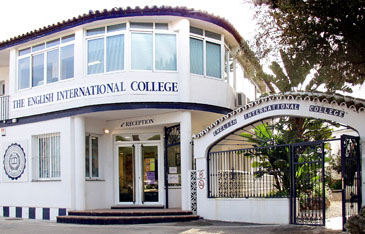 There are around 20 private international schools on the Costa del Sol. While a large proportion (around two-thirds) are British, there are also Finnish, French, German, Norwegian and Swedish schools and many teach children throughout their schooling from 3-18 years.
BILINGUAL NURSERY SCHOOLS
ARROYO DE LA MIEL
Peter Pan Nursery
C/ El Olivar 5, Arroyo de la Miel (Benalmádena). Tel: (+34) 952 562 103. Also now in Marbella: C/Los Naranjos s/n, Urb. Linda Vista, San Pedro de Alcántara, 29670 Marbella. (+34) 952 782 051; Bilingual education: 0 - 3 years. Also offering after school activities club, excursions and baby-sitting service.
BENALMÁDENA PUEBLO
Costa Kinder Care
(Next to the Buddhist Stupa), Benalmádena Pueblo. Tel: (+34) 952 448 007; www.costakindercare.com Bilingual education: 0 - 6 years. Offering also activities / homework club and language classes for adults after school.
MARBELLA
St. Javier's International School
Marbella. Tel: (+34) 952 823 457; Email: schoolstjavier@wanadoo.es Bilingual education: 1 - 7 years. Optional: after school classes and nighttime babysitting service.
PRIMARY SCHOOLS
ESTEPONA
The International School of Estepona
Centro Comercial La Zarza Camino de Cortes, Urbanization El Paraíso, Estepona. Tel: (+34) 952 884 789; www.marbellaschool.com. Bilingual: 2-12 years.
MARBELLA
Swan's International Primary School
Urb. El Capricho, Marbella. Tel: (+34) 952 773 248; www.swansschool.net. 3 - 11 years. (Swan's have recently opened a secondary school - see relevant section for details).
SAN PEDRO DE ALCÁNTARA
Calpe School
C/. Los Eucaliptos 60, Urb. Linda Vista Baja, San Pedro de Alcántara. Tel: (+34) 952 786 029; www.calpeschool.com. Bilingual: 3 - 9 years.
Saint George's School
Urb. Cortijo Blanco s/n, 29670, San Pedro de Alcántara. Tel: (+34) 952 786 606. 2 - 8 years.
COMBINED PRIMARY & SECONDARY SCHOOLS
BENALMÁDENA
Benalmádena International College
C/. Catamarán s/n, Urb. Nueva Torrequebrada, Benalmádena Costa. Tel: (+34) 952 561 666; www.bic-benalmadena.webs.com/ 3 - 14 years. In addition to the usual curriculum, BIC also offers vocational studies for less-academic students.
The British College
C/. Guadalmedina, Urb. Torremuelle, Benalmádena Costa. Tel: (+34) 952 442 215; www.thebritishcollege.com Buses from Churriana and Riviera del Sol.
CARTAMA/ PIZARRA
Sunland International School
Ctra. Cártama - Pizarra, Nueva Aljaima, Cártama Estación. Tel: (+34) 902 502 250; sunland.novaschool.es/ Ages 3-18. Sunland has recently expanded with the introduction of Years 12 and 13 and offers AS and A Level examinations with the Cambridge examination board.
ESTEPONA
Mayfair Academy
C.C. Costa Sol 31, Urb. Bel Air, Estepona. Tel: (+34) 952 784 923; www.mayfairacademy.com 10 - 18 years.
FUENGIROLA
St Anthony's College
Camino de Coín, Km. 5.25, Mijas Costa. Tel: (+34) 952 473 166; www.stanthonyscollege.com
5 - 18 years. Buses from Torreblanca and Fuengirola.
MÁLAGA
St. George's International School of Málaga
Avda. de la Centaurea 8, Urb. Cerrado de Calderón. Tel: (+34) 952 204 810; www.stgeorge.es/en/malaga/home British education from three to 18.
MARBELLA
English International College
Urb. Ricmar s/n, N-340/A7, Km. 189.5, Marbella. Tel: (+34) 952 831 058; www.eicmarbella.org/ 3 - 18 years. Buses from Fuengirola and Marbella.
Swan's International, Sierra Blanca (Swan's Secondary School)
C/Lago de los Cisnes s/n, Urb. Sierra Blanca, 29602 Marbella. Tel. (34) 952 902 755; www.swanschool.net.
NUEVA ANDALUCÍA
Aloha College
Urb. El Angel, Nueva Andalucía. Tel: (+34) 952 814 133; www.aloha-college.com 3 - 18 years. Buses from Fuengirola and Puerto Banús.
SAN PEDRO DE ALCÁNTARA
Laude San Pedro International College (previously King's College)
C/. G, Urb. Nueva Alcántara. Tel: (+34) 902 400 028; www.laudesanpedro.com 3 - 18 years.
SOTOGRANDE
Sotogrande International School
Apdo. 15, 11310 Sotogrande, San Roque, Cádiz. Tel: (+34) 956 795 902; www.sis.ac
Buses from Nueva Andalucía; boarding facilities for students over 10 years.
TORREMOLINOS
Sunnyview
C/. Teruel 32, Urb. Cerro del Toril, Torremolinos. Tel: (+34) 952 383 164. Buses from Torremolinos and Fuengirola. www.sunnyviewschool.com. 3-18 years.
OTHER SCHOOLS & COURSES - COSTA DEL SOL
The Marbella Design Academy
All tuition is in English, with courses including Interior architecture, furniture design and graphic design. Camino Hoyanca, 29110 Monda.. Tel: (+34) 952 459 677/609 594 885; www.designschool.com
The Tutorial Learning Centre
Tuition in a variety of GCSE and A Level subjects.
N340/A7, Km. 197, Calahonda, Mijas Costa. Tel: (+34) 952 838 078
Málaga Business College
Provides tuition for the University of London/LSE, undergraduate degree in business and diploma for graduates in Management. Melior Building, C/ Palma del Río 19, 29004 Málaga. Tel: (+34) 951 164 923; www.malagabusinesscollege.es
FOREIGN PRIVATE SCHOOLS - COSTA DEL SOL
FINNISH
Escuela Finlandesa
C/. José Salik 4, Urb. Los Pacos, Fuengirola. Tel: (+34) 952 476 193; www.suomalainenkoulu.net
GERMAN
German College (Colegio Alemán Juan Hoffman)
Urb. Elviria, La Mairena, Plaza de Alemania s/n, Marbella, Tel: (+34) 952 831 417; www.deutsche-schule-malaga.com
NORWEGIAN
Norwegian School (Colegio Noruego/Den Norske skolen Costa del Sol)
Avenida Cerro Del Viento s/n, Arroyo De La Miel, Benalmadena. Tel: 952 577 380; www.norskeskolen.net
SWEDISH
Swedish School (Colegio Sueco/ Svenska Skolan)
Avda. Acapulco 11, Fuengirola. Tel: 952 475 076; www.svenskaskolan