Golf
Andalucía is the quintessential Golf Paradise in Spain, regardless of the time of the year in question, particularly in the Costa del Sol normally blessed with over 300 days of sunshine a year, we can call it as "The Queen of Golf in Spain."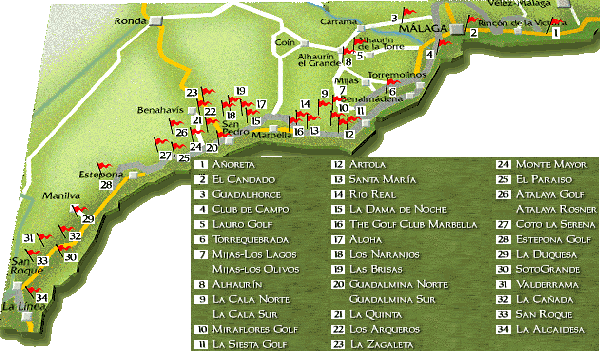 The Costa del Sol and its 60 courses, has the highest concentration of golf courses in Andalucía, with which it is no wonder the slogan so frequently used, "Costa del Sol, Costa del Golf".
Holiday Dreams recommends all golf lovers customers, to come to enjoy the experience of playing golf with the sunshine and 20ºC in the middle of the winter. It is a sensation!!!
GolfBut that's not all! As well as enjoying this wonderful sport, you can delight of their cultural and gastronomic richness (with its known "Chiringuitos", restaurants right on the beach) or Michelin-starred restaurants, its landscapes, its natural parks, wonderful historic districts, the most exclusive boutiques, 5* hotels and night clubs, to reach the interior of the mountain with its rustic villages to enjoy walking along the picturesque Andalusian countryside.
And yes, of course, you can also enjoy the sun and beaches along the Mediterranean Sea, all in a cosmopolitan atmosphere, but everything put together is what makes it so attractive to enjoy your life on the Costa del Sol.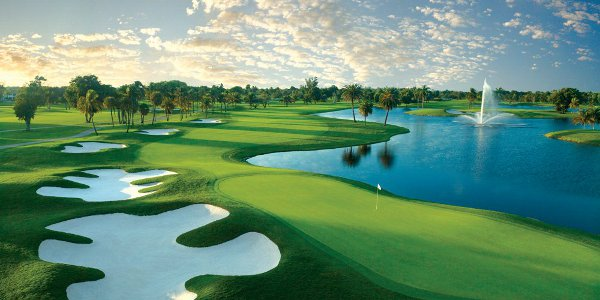 But why settle with this, when you can enjoy it all year round? Every year thousands of people decide that after long years of hard work, and endless rainy winters, and summers that become winters, is the time to enjoy life and decide to move down here.
If you are one of those who love the sport and practice it almost daily, Holiday Dreams will help you find your " Dream Home " close to your favorite golf course.

In these links you will find information about the different golf courses of the Costa del Sol, and you will be able to make your reservation:
https://spainguides.com/golf-holidays-spain/golf-on-the-costa-del-sol/
https://www.golfinspain.com/campos-golf/costa-del-sol/green-fees.html