Beaches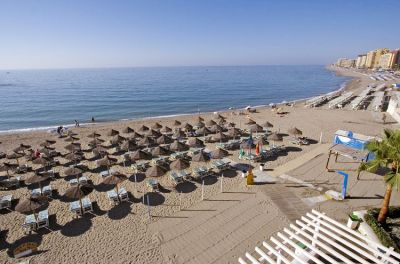 The extensive beaches on the Costa del Sol, their diversity and climate have transformed the region into the best holiday destination. Enjoy them in the summer and almost all the year round!.
The Costa del Sol stretches along 150 km of Málaga province and is one of Spain's most popular tourist destinations in Europe and the world, with its wide sweeps of golden sand. Everyone loves to be on the beach, and with more than 300 sunny days a year, and long hot summers that merge into the mildest of winters it is possible to enjoy the beaches, as well as alfresco dining, plus a wide variety of outdoor activities, all year round.
You will be able to find multiple companies that will offer you all king of recreational activities for watersports lovers, such as sailing, fishing, scuba diving, windsurfing, and boating and many others all year round. With its plentiful sunshine and sheltered coastline the Costa del Sol is a perfect destination.
On the popular bathing beaches you will be able to hire shade and sun-beds as well as having shower facilities. Don't forget to visit a "Chiringuito", bars right on the beach, where they serve cold drinks and delicious food including fresh fish, try their typical char-grilled sardines and a their well known "Sangria".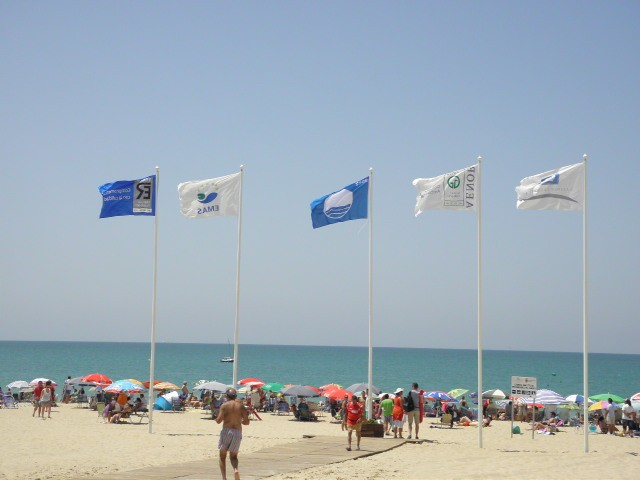 The area is famous for its hundreds of beaches to be enjoyed along this coast, from quiet, hidden coves to trendy stretches of
sand with fashionable beach clubs populated by celebrities and beautiful people from all over the world.
The Costa del Sol has numerous well-kept beaches and many of them have been awarded the European Blue Flag Award for high standards of water and sand hygiene.
And speaking of beaches, if you are interested in buying or renting a beachside property, Holiday Dreams offers a wide variety of beachfront properties all along the coast. ...Click here to view them!
Click on the following link to find more information about the beaches on the Costa del Sol.
http://www.andalucia.org/en/sun-and-beaches/costa-del-sol/?set_language=en